Gloria Bonfim convida para o
V Simpósio Internacional de Hematologia Oncologia D'Or
Mensagem da Comissão Científica

O Simpósio Internacional de Hematologia da Oncologia D'Or já se consolidou como um evento relevante para a nossa especialidade no Brasil.

E, neste ano, entendendo a importância das atualizações referentes ao tratamento do câncer hematológico e as limitações impostas pela pandemia, decidimos realizar o encontro de forma totalmente online e interativa.

Entendemos que esta nova versão do evento deve proporcionar uma experiência interessante, contribuindo para o desenvolvimento de um número ainda maior de pessoas.

O simpósio irá abordar muitos dos principais temas da nossa área, como: Leucemia mieloide aguda, Linfoma de Hodgkin, Linfoma Não Hodgkin, Mieloma Multiplo e CarT Cell além do COVID-19, com a participação de speakers internacionais e nacionais de grande reconhecimento em suas áreas de atuação.

Contamos com a sua participação.

Comissão científica do evento
---
COORDENADORES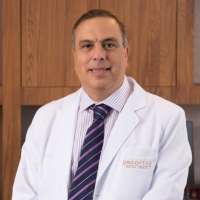 Eduardo Magalhães Rego
Eduardo Magalhães Rego
Graduou-se em Medicina pela Faculdade de Medicina de Ribeirão Preto - USP (FMRP-USP) em 1988 e obteve o Título de Doutor em Medicina (Clínica Médica) pela Universidade de São Paulo em 1997. Foi Post-Doctoral Fellow no Memorial Sloan Kettering Cancer Center de Nova York (1998-2001). Ao retornar ao Brasil, obteve o Título de Livre-Docente pela USP em 2002 e foi Professor Titular da FMRP-USP de 2010 a 2018. Atualmente é Professor Titular da Faculdade de Medicina da USP (FM-USP) e coordenador do Serviço de Leucemias Agudas do Instituto do Câncer de São Paulo (ICESP). É o Coordenador dos Serviços de Hematologia da Rede D'Or (Oncologia D'Or). Sua linha de atuação é neoplasias hematológicas, com especial ênfase no estudo da fisiopatogênese e desenvolvimento de novas estratégias de tratamento para as leucemias agudas. É Membro do Steering Committe e Coordenador no Brasil do Consórcio Internacional das Leucemias Agudas (ICAL) da Sociedade Americana de Hematologia. O Prof. Rego é o Vice-Chair do International Members Committee da Sociedade Americana de Hematologia e Vice-Diretor Científico da Associação Brasileira de Hematologia e Hemoterapia (Gestão 2018/2019).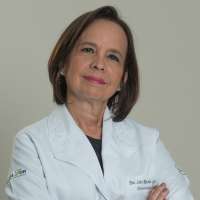 Glória Bomfim
Glória Bomfim
Hematologista e Hemoterapeuta. Graduação em Medicina pela Universidade Federal da Bahia (Ufba). Residência Médica em Hematologia e Hemoterapia no Hospital Universitário Professor Edgar Santos – Ufba. Mestrado em Medicina Interna-Ufba. Doutorado em Medicina-Ufba Fellowship em Hemoterapia pelo New York Blood Center NY-USA e em Biologia Molecular pela Cornell University Medical College-USA. Professora Associada em Medicina-Ufba. Hematologista Oncologia D'Or- BA
Palestrantes Internacionais
Palestrantes Internacionais
JOHN PAGEL
John M. Pagel, MD, PhD is Chief of Hematologic Malignancies and the Director of Stem Cell Transplantation at Swedish Cancer Institute in Seattle, Washington. Dr. Pagel's research interests include the development and discovery of novel therapeutics for the treatment of blood cancers, including lymphoma and leukemia. His current research focuses on strategies for delivering innovative targeted immunotherapy agents to patients with hematologic malignancies. His research has resulted in over 100 publications in peer-reviewed journals, including, but not limited to, the New England Journal of Medicine, Blood, Journal of Clinical Oncology and Bone Marrow Transplantation, as well as numerous abstracts of papers at national and international meetings.
JOSEPH MIKHAEL
Joseph Mikhael MD, MEd, FRCPC, FACP Affiliation: Translational Genomics Research Institute (TGen), City of Hope Cancer Center Phoenix, Arizona, USA Dr Mikhael is a Professor in the Applied Cancer Research and Drug Discovery Division at the Translational Genomics Research Institute (TGen), an affiliate of City of Hope Cancer Center. He is also the Chief Medical Officer of the International Myeloma Foundation (IMF) and serves as a Councillor on the ASH Executive Committee. Dr Mikhael has published over 150 peer-reviewed articles in these fields and lectures internationally on a regular basis. He now spends nearly 20% of his time in the third world developing collaborations in myeloma and finding ways to enhance access to novel agents.
MARCOS DE LIMA
Dr. Marcos de Lima is Professor of Medicine, Case Western Reserve University, Chief, Division of Hematology, and Director of Stem Cell Transplant program at the University Hospitals Cleveland Medical Center. He has extensive experience developing and conducting clinical trials in the context of hematopoietic stem cell transplantation for myeloid malignancies and in cellular therapy. His research focus on strategies to expand allogeneic transplantation to patients without HLA-identical siblings, in the treatment and prevention of leukemia relapse after transplant, and cellular therapy strategies to treat hematologic malignancies.
Realização
Apoio
Plataforma
Gerenciamento